What is The Difference Between General Powers of Attorney and Limited Powers of Attorney?
Aug. 24, 2022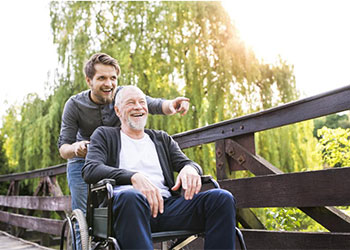 We can probably all agree that planning for the future is one of the most important and difficult things to do. Especially so, a time when you are not able to make decisions for yourself. No one wants to think about that possibility even if you have had to experience it with relatives. But, early planning ids essential to staying in control and making the task smoother for your loved ones if you are not able to make financial decisions for yourself.
When planning for a time when you wouldn't be able to handle your affairs, the most often used legal tool is to grant someone a Power of Attorney. Easy right? But what type of Power of Attorney? Should this person have control over just some or all of your personal finances? And, under exactly what circumstances can this person take over?
There are two main types of Powers of Attorney. 1) General Power of Attorney and 2) Limited Power of Attorney. I'll discuss both types and the benefits of each below.
General Power of Attorney
So, what is a General Power of Attorney? When you grant a general power of attorney you are naming someone to be in control of all of your finances. With a general power of attorney, the principal (the person granting the power of attorney) gives the agent (the person acting for the principal) the legal power over all the principal's financial affairs. That is everything from paying bills to managing assets to making major purchases or payments and control of bank accounts. For example, someone may give their daughter a general power of attorney so she could pay bills, sell or purchase stocks, or even sell real estate.
Limited Power of Attorney
The other main option is a limited power of attorney. This type of power of attorney allows the principal to set out rules or parameters that grant an agent specific types of financial actions or a specific time frame in which the agent may act. This gives flexibility to the principal to split powers among different people or keep some financial acts for only themselves while potentially protecting some (usually) large assets for the future. For example, someone may give their daughter access to bank accounts to pay bills, give their attorney power over their trust and investments, and their son the power to manage their real property to collect rents or sell and reinvest the proceeds.
How Should You Choose?
It's important to note that you don't want to just grant a power of attorney over your finances to anyone. There are risks to doing so and you're essentially giving another individual a sizable amount of control over your life. By being armed with the right knowledge and doing your research, it can be possible for you to make an informed decision as to whether or not this is the right move for you. Choosing who and even if you should give someone a power of attorney over your finances is not a decision that you should make easily or take lightly, even more so if you have lots of assets. You probably have an idea of someone who would be good and maybe someone you definitely wouldn't want to have the reins over your finances. It is wise to use caution regardless of whether you think you have assets or if you think you don't when deciding just who you should grant any power of attorney to. Consider whether the individual has the time, the skill, and is someone you really trust.
The agent should be someone you trust who will use your money wisely. It needs to be very clear what the agent is authorized to do and not do, especially as it relates to drawing on accounts, making investments or loans, transferring property, etc. If you have a complex estate plan that involves multiple assets and types of wealth, then you might want to name more than one agent. There are potential risks involved in giving a general power of attorney and these need to be discussed with your attorney.
This is where a Kennesaw estate planning lawyer can be especially helpful. He or she can help you tailor a solution that best for your needs while helping you decide who or if you should grant a power of attorney to. Naming someone as you power of attorney is a major decision. Talking through the options with an experienced estate planning attorney can offer you the confidence, clarity, and peace of mind knowing that you have made the best decision to protect your legacy. If you need help getting started contact us at (770) 387-4529 to schedule a free consultation.
As we've discussed, powers of attorney are very useful and beneficial when you can't (or don't want to) make decisions for yourself. As you can see from the article above, there are many things that you can do for yourself—and for your loved ones—with a power of attorney. Think about it the next time someone asks if you've ever considered getting one for yourself.