Successfully Making the Journey of Creating a Special Needs Plan for a Young One With Disabilities
May 19, 2022
Securing a manageable future for you and your child with special needs can be scary and complex. Laws and regulations are often inaccessibly complicated to those without a legal education, and anticipating the extent of your special needs child can be equally complicated. For young ones with special needs, a standard day may consist of speech therapy appointments, occupational therapy, specialized education, and IEP's. For adult children with disabilities--those completely reliant on you for constant support--now is the time to begin planning to ensure your child's safety and security if you were to die.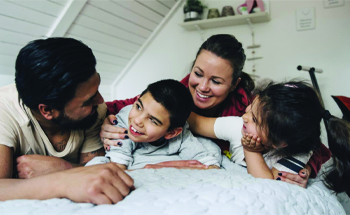 Generally, there are more than a few criteria that parents or grandparents use when constructing a Special Needs Plan that fits their individualized experiences. A qualified Kennesaw Special Needs Lawyer is essential to ensuring that each of the following criteria are given their due care:
What Should You Be Doing?
You should be planning for the future of your children and grandchildren. Tomorrow is never ensured for any of us.

You should have created a (or be planning to create) a written Will--and also a Special Needs Trust to protect your money and property that you will leave to your child.

You should be thinking about who you would like to serve as your special needs child's trustee or guardian--and coordinating with that person.

You should petition the courts for a Guardianship--allowing you to continue managing your special needs child's affairs even after they reach the age of 18.

You should be researching the multiple legal requirements that come into play for qualifying for public assistance programs--such as Medicaid or SSI.

You need to create a Letter of Intent--which includes a comprehensive explanation of your young one's educational, medical, religious, and general special needs.

You should be communicating with your Kennesaw Special Needs Attorney about establishing a Special Needs Trust to fund your child's future needs.

Most importantly, you should be coordinating with your Kennesaw-based Special Needs Attorney about how to ensure that the plan you create will be carried out.
What Should You Not Do?
You should never designate property to your special needs child via writing it into your Will--doing this could mean an automatic disqualification of your child from the government assistance they need.

You should never give your special needs child's share of their inheritance to another individual for safe-keeping--your child will not be protected if their share is lost or misused.

You should never make your special needs child co-owner of your accounts, assets, or physical property--it will be regarded as the property of your child when requesting government aid.

You should take care to avoid leaving our child's share to another beneficiary in a Uniform Transform to Minor Acts--ownership transfers to the said beneficiary once they reach the age of 21.

You should never name your special needs child as the only beneficiary of your life insurance or retirement accounts.

You should never build a plan for your special needs child that has not been modified by a qualified Kennesaw Wills and Trust Lawyer to fit the special needs of your child.
It is never too early to ensure the safety and security of your child with special needs. Kennesaw's Block Law is experienced and ready to help you with this important journey. Give Block Law a call today at (770) 387-4529 and let's work together to ensure your special needs child's future.