Should You Hire A Kennesaw Elder Law Lawyer?
July 13, 2022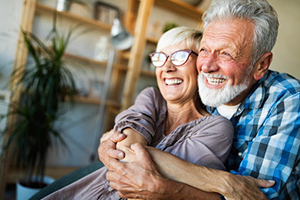 With technological progress, Americans are living longer than ever before. The benefits of this are obvious–more time with family and friends, more experiences, etc. However, an extended lifespan creates a unique set of difficulties for seniors. If you are experiencing any of the above-mentioned anxieties, you should consider seeking out a Kennesaw Elder Law Attorney today.
Do you worry about being incapacitated, and not being able to manage your affairs? Are you without another responsible adult capable of helping you to manage your affairs? Do you worry about the cost of your future care? Do you fear victimization due to your age?
As you get older, it becomes more and more important to have a comprehensive plan in place for your future. This is true whether you're approaching retirement age or are already retired. If you are not prepared for what comes next, it can be difficult to stay on top of everything that needs doing at this stage in life. Let's take a look at some reasons why it might be beneficial for you to work with a Kennesaw Estate Planning and Elder Law Attorney as part of your comprehensive plan for aging well:
It's Challenging Enough to Handle Life's Challenges on Your Own.
But when you're approaching your senior years, or you have a loved one who is in need of assistance, it can sometimes be difficult to know where to turn.
You may not know who to ask for help. You may not know what services are available and where the money for these services will come from. And it's likely that you don't have much experience when it comes to navigating this sort of situation—especially if you've never had any reason before now to seek out a Kennesaw elder law attorney!
As such, we're here today with some answers that might help provide clarity on what an elder law attorney does; why you should hire one; where exactly one could find an appropriate attorney; and finally: whether or not hiring an attorney would actually benefit them at all!
Many People Are Hesitant to Meet With an Elder Law Attorney.
They believe that only people who are rich need estate planning, Medicaid planning, or elder law advice. Or they think they will have to give up control of their affairs if they hire an elder law attorney.
You do not have to be rich, old or sick to hire an elder law attorney. Many people are hesitant to meet with an elder law attorney. They believe that only people who are rich need estate planning, Medicaid planning, or elder law advice. Or they think they will have to give up control of their affairs if they hire an elder law attorney. There is a common misconception that only the very elderly should consult with an experienced elder care attorney; however this is simply not true! Most people begin considering their options when they reach middle age and want to ensure that their assets will be protected after retirement from employment or when they contemplate moving into a retirement community or nursing home facility.
But should you hire one? The answer is "yes" if:
You don't want to leave your loved ones without income should something happen unexpectedly (death/injury/illness)

You would like peace of mind knowing all legal issues are addressed in advance (estate planning)
However, There Are Many Reasons Why People Seek Help from a Kennesaw Elder Law Attorney.
Some of the reasons that you might consider working with an estate planning attorney include:
You worry about being incapacitated and not being able to manage your affairs. If this is the case for you, then it's important for you to have a durable power of attorney in place so someone will be able to make decisions on your behalf if you are unable to do so.

You are without another responsible adult capable of helping you to manage your affairs. This person should have legal authority over any property or assets that belong to either one or both parties involved in the agreement (such as parents who want their children named as guardians).

You worry about the cost of future care, such as nursing home expenses or assisted living center fees. If this is also something that concerns you, then having proper estate planning documents in place will help address these costs by ensuring that assets go where they should according with clear instructions from those closest to them in life; namely their loved ones
You Worry About Being Incapacitated and Not Being Able to Manage Your Affairs.
You may be worried about the possibility of becoming incapacitated. This can lead to many adverse consequences, including not being able to manage your finances, make decisions about your health care, or handle your estate.
If this sounds like something that could happen to you and/or someone in your family, it is important to get advice from an elder law attorney as soon as possible.
You Are Without Another Responsible Adult Capable of Helping You to Manage Your Affairs.
If you are a senior, you may not have a family member who can help you with your affairs. A caregiver who is responsible for helping an older adult manage his or her finances and other legal matters may not have the time to do so effectively. In these situations, it can be helpful to hire an elder law attorney.
You Worry About the Cost of Your Future Care.
You can't afford to pay for your future care.
The cost of long-term care is daunting, and if you're like most people, it's an amount that may be hard to imagine. According to the U.S. Department of Health and Human Services, in 2016 the average daily cost of nursing home care was $143 per day—and that was before adding any additional services or amenities such as room service. Even with Medicaid coverage (which many people qualify for), costs can still climb high enough that many families find themselves struggling with their finances in order to cover them—and even this amount doesn't include other expenses such as transportation and food outside of the nursing home.
You Fear Victimization Due to Your Age.
You may be afraid of being taken advantage of, scammed or robbed.
You should know that these crimes are not limited to just elderly people. With the amount of frauds and scams going on in today's society, it's important for everyone to protect themselves from becoming victims. The best strategy is to arm yourself with knowledge about how these crimes work and what you can do to avoid ending up as a statistic.
You Want to Ensure that Some Assets Pass Outside of Probate.
If you want to ensure that some assets pass outside of probate, an attorney can help you set up a trust. A trust is a legal agreement that keeps your assets out of probate and under the control of another person (called the trustee). You can also use one or more trusts to divide up your property among different heirs when you die. This saves time and money because it avoids having to go through the expensive and complicated process of probate court after your death.
You Want to Establish a Trust for the Benefit of a Disabled Beneficiary.
You may have heard the term "trust" in reference to estate planning, but you might not know what it means. A trust is an arrangement that allows you to transfer property or money to someone else while you are alive and gives the person receiving the property or money power over how it is used.
There are many different types of trusts; some of them can be very useful when planning for a disabled beneficiary. This article will help explain what a trust for the benefit of a disabled beneficiary is, why it might be helpful for your situation, and potential risks involved with establishing such a trust.
You Want a Plan for Handling Matters in the Event Something Happens to You (Such as if You Die or Become Disabled).
If you want a plan for handling matters in the event something happens to you (such as if you die or become disabled), an elder law attorney can help.
These Are Just Some Reasons for Seeking Legal Advice as Part of a Comprehensive Plan for Aging Well and Protecting Yourself and Those You Love
If you're reading this, it's likely that you either have an aging parent or know someone who does—or perhaps both. It's also possible that you have looked into elder law and are wondering why you should hire an attorney to help with your planning for the future. As with anything in life, there are benefits and drawbacks to doing things yourself compared to hiring a professional.
If it seems like a lot to think about, don't worry! It is normal to feel overwhelmed by these decisions. But don't become discouraged or give up on the idea of planning ahead just because an elder law attorney may be a little intimidating. Many people find that working with an elder law attorney makes their lives easier and more secure. This can be especially true if you have no family members who are able to help you make important decisions regarding finances, estate planning or health care. An elder law attorney can help ensure that your wishes are carried out in accordance with your values even if something happens unexpectedly (like a disability).
An experienced Kennesaw Estate Planning or Elder Law Attorney can create legal instruments like Living Trusts, Healthcare Directives, or Powers of Attorney—instruments that can allow you to better plan and direct your future affairs. Additionally, for those in need of an advocate, a Kennesaw Elder Law Attorney can act on your behalf. Block Law can help you to take advantage of benefit programs by making sure that you have followed the correct qualification protocols–and also help you to organize your assets in a way that doesn't bar you from applying for such benefits. Also, a Kennesaw Elder Law Lawyer can advise seniors in uncertain situations, as well as help to safeguard assets.
The future is inevitably uncertain. That is why it is so crucial to begin planning now. If you are experiencing any of the anxieties mentioned above, or just have questions in general, give Jesse Block at Block Law a call today at (770) 387-4529. We strive to help our clients rest easy knowing that their loved ones and legacy are protected!