On Why Less Is More When Naming An Agent In Your Medical Power of Attorney
June 9, 2022
My experience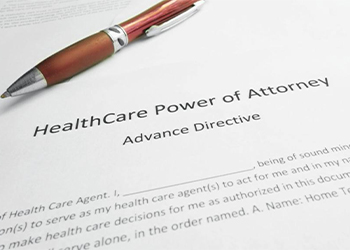 as a Kennesaw estate lawyer has shown me that a medical Power of Attorney, also known as a Healthcare Directive, is an essential element of a well-crafted estate plan. This important document allows you--and your agent of choice--to communicate and collaborate on how you wish for them to make decisions in the event that you are incapacitated or unable to make decisions for yourself.
Taking on the responsibilities of another person's medical agent is a daunting task, therefore I always advise my clients to give their due time and consideration in doing so. This person will be making very important decisions for you in your greatest hour of vulnerability--so it's important to choose wisely.
What Not to Do
One of the most common mistakes that I have seen in my years as an estate attorney involves parents and their adult children. While it is common and good to name one adult child a your medical agent--naming multiple adult children all too often turns into a catastrophe.
This is because medical emergencies are generally fast-paced events where important and urgent decisions need to be made for the victim. Every second matters in their battle for survival. If you name one agent (and pre-discuss your preferences), then that agent can immediately get to making decisions so that your medical care can proceed efficiently. If you have multiple medical agents, then ALL of them will have to be contacted to vote on how your medical care should proceed.
Such intense debates amongst your family members may lead to bad consequences. It is common for siblings to cease communication after fighting about their parents' medical care. By naming only one of your adult children as agent, you can save your family from heartache.
Additionally, by choosing only one of your adult children, you can be selective about which is most qualified. Hardiness and Integrity are essential when choosing your medical agent. You'll want to choose someone who has exhibited the mental hardiness that it's going to take when acting as your medical agent. Also, you'll want to choose someone with whom you've communicated clearly about your expectations, their willingness to comply with your directives, and that you trust completely. As an estate lawyer, I can help you to craft guidelines for your medical agent to follow, but guidelines only help so much in complex medical emergencies.
Communication, hardiness, and integrity--these are essential when ensuring that you will be cared for in your greatest hour of vulnerability. By choosing one agent, you can communicate clearly your directives and expectations. By choosing only one agent, you can select the one most likely to be able to make tough decisions. Finally, by selecting only one agent, you can ensure that someone you trust makes the important decisions for you if you can't.
Give Jesse A. Block--Kennesaw Estate Lawyer--a call today at (770) 387-4529. Whether you just have a few questions, or are ready to begin crafting your formal estate plan--Jesse A. Block--Kennesaw Estate Attorney--is here to help you.