Have You Talked with Your Family About Your Estate Plan?
Aug. 3, 2022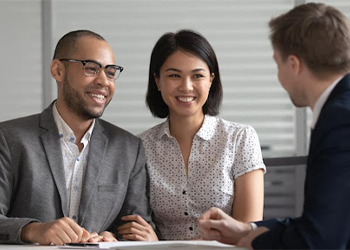 It's hard to talk about death. So hard, in fact, that most people don't even like to acknowledge it. But when it comes to estate planning, it's time to get real.
And by "real," I mean honest—with yourself and with your loved ones. Because the truth is that no one is guaranteed tomorrow. It's true for you, and it's true for the people you love.
The reality is that none of us knows when we'll die, and that means that if you don't have a plan in place for your family, your loved ones might be left with more legal battles than they need to fight.
In my time as a Kennesaw Estate Planning attorney, it still astonishes me to hear how uncomfortable people are discussing estate planning issues. Often people who feel comfortable discussing financial situations might get squeamish when they bring up inheritances. However, like much in life, the more information and open discussion with family, the better.
Typically, families that openly discuss the estate plans in place best lay the groundwork for smooth transitions when the time comes. Whether you or a family member becomes incapacitated or passes away, the feelings of heartache and loss can be greatly reduced by having an estate plan that everyone in your family knows about. No one wants the people they care about most to be stressed out or potentially fighting over what medical procedures are authorized and what should happen with your assets when you are gone.
Generally, I recommend that our clients have a conversation with their family to talk about their wishes as early as possible. This is to ensure that everyone knows and is on the same page well in advance of a major illness or serious injury. Having this conversation while you are in good health is much easier than waiting until there is a crisis and dealing with the extra stress that crises may bring.
If there are complex issues to discuss, I recommend that clients have a formal family meeting. We can even help facilitate the conversation. I know that there are times when it isn't possible to make everyone involved happy but having these tough conversations beforehand will go miles to save relationships that could be hurt by surprising information saved until after you pass away.
If you aren't sure that your parents or other close family members have an estate plan, go ahead and get out of your comfort zone and ask them about it. I encourage you to do that today. If you are that person that has yet to set up your estate plan, or if you have set it up but have not yet discussed it with your children or other loved ones, TODAY IS THE DAY! Tell them your wants, needs, and desires. Most importantly, be sure to legally document them. Without a properly executed estate plan in place, your thoughts and wishes won't be followed. It would be left up to a judge and the State of Georgia to decide for you.
It's easier to start having these types of conversations sooner than later, and it's never too soon to start thinking about these things. Life is short and potentially full of unexpected twists and turns, so don't wait any longer. You love overseeing your own affairs, so take the steps to have everything organized for your loved ones. Start talking about what you want today. So, though it's uncomfortable and sad, we want you to talk with your loved ones as soon as possible about their estate planning. That way, when the time comes, they won't have to deal with figuring out what to do on their own—they can just focus on grieving and honoring your memory.
I truly hope this has helped if you needed a little push and a bit of courage to get started. If you would like help, feel free to call our Kennesaw office at (770) 387-4529 to schedule a consultation.