Estate Planning Essentials for Young Families in Georgia
May 12, 2022
For most young families, there just doesn't seem to be enough time in the day! Caring for young ones while also managing the upstart of careers often leaves estate planning on the backburner --if not completely out of mind. However, Kennesaw-based Wills and Trusts Lawyer Jesse Block would like to explain why estate planning should be a priority for all young families.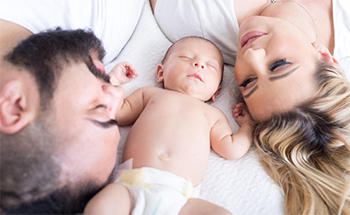 First, Will Your Children Be Adequately Cared for Should You Not Be Able To?
COVID-19 has shown us that it is never too early to anticipate and prepare for contingencies--events that we never thought would happen but did. If you or your spouse were to pass away unexpectedly, who would care for your young ones? Do you know for a fact that someone qualified will step into your shoes as their caretaker? Will there be too many willing hands leading to familial conflicts and custody battles? Yes, these are tough questions to grapple with, but Block Law is here to help you on the journey. Did you know that--if something were to happen to you--you can ensure your child's security by designating a guardian in your will? Assuming guardianship of young children adds many responsibilities to often already-busy lives, so let Block Law work with you and your preferred guardian to make the process as easy as possible.
Second, Will Your Assets and Property Be Allocated as You Would Want It to Be?
Upon your death--the default process for allocating shares of assets and property to minors requires that it be held in a Trust in their name. After they reach the age of 18, your child would then have access to what you left to them. Generally, the thought of leaving large sums of money to an 18-year-old sparks skepticism. For those scratching their heads at the idea, let Block Law help you to decide on a reasonable age for your child to gain access to your assets and property by creating a trust--you have the power to decide at what age your child would gain access to such a trust by writing it into your plan. Additionally, for families with children with special needs--let Block Law help to ensure that your special needs child will not be denied essential services--such as Medicaid--due to their inheritance from you.
Third, if You or Your Spouse Becomes Incapacitated, How Will Your Family React?
Again, COVID-19 has shown us the need to prepare for the unexpected. Should you fall ill for a long period of time, what will your family be able to do to manage in your absence? Let Block Law help you to create Powers of Attorney in your Estate Plan--documents permitting someone that you specify to act for you regarding medical and financial matters. Generally, spouses are the default for fulfilling this set of responsibilities; however, you have the power to decide who will be able to make these important decisions for you. Block Law is here to help you with the important task of ensuring that someone of your choosing continues to make sure that your health is cared for and that finances are kept in order.
It's never too early to make sure that you, your children, and your loved ones are cared for should something happen to you, and that it is done with your personal expertise of your family in mind. In the midst of all of the confusion emerging from the pandemic, our team wants to help bring some peace of mind to you and your family. A few minutes on the phone with us today will mean less time worrying, and more time to enjoy the ones that you love the most. Call Jesse A. Block today at (770) 387-4529, and let Block Law help you to secure your family's future.