Estate Planning Checklist| Kennesaw Wills and Trusts Attorney
July 20, 2022
If you are one of the individuals that takes proactive steps to ensure your family's security by working with your Estate Planning lawyer regularly, then congratulations!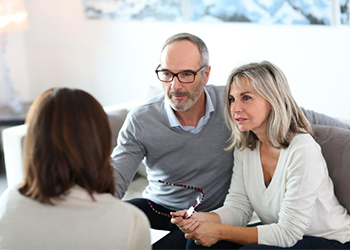 Your diligence in making sure that your will, trust, powers of attorney, and other long-term plans will be invaluable should you perish unexpectedly or become incapacitated.
You've worked hard to create a comfortable life for yourself and your family. You want to make sure that your assets are protected, but you also want to make sure that they're distributed in the way you intend. That's where estate planning comes in—it's a process that helps you determine how you'll pass on your estate after death or incapacity and makes it easier for loved ones to carry out those wishes should something happen unexpectedly. We'll go through four steps of an effective estate-planning checklist:
Take Inventory of Assets
The first step in estate planning is to take inventory of your assets and liabilities. List out the value of all of your assets. Start by making a list of all the things that are important to you: your home and other real estate; financial accounts and investments; personal property (such as cars and jewelry); furniture; artwork; books; pets; etc. Also note any debts that need paying off before they can be passed along (such as mortgages). Gather recent statements from your bank, retirement accounts, insurance policies or annuities. Get the details about any safety deposit boxes and where any other important information is stored.
Draft Your Estate Plan
Estate planning is the process of organizing your assets and covering all bases so that your wishes are known, your loved ones are provided for, and your estate can be distributed according to your preferences.
There are several types of estate plans:
A will: The most basic type of estate plan, a will consists of instructions on how you want to arrange your final affairs after death.

A revocable trust: A trust allows you to retain control over property and appoint an agent—usually a family member or financial advisor—to manage it until after death.

Advanced directives: Advanced directives include living wills and healthcare power-of-attorney documents that allow you to choose a health care proxy who makes medical decisions on behalf of you if you become incapacitated due to injury, advanced age, or illness.
Put Your Estate Plan into Action
Now that you've got your estate planning checklist, it's time to get down to business. You'll want to take action on each item on the list, but don't feel like you have to do everything all at once. In fact, we recommend starting with a few tasks and then going back through the checklist every few months until all of the steps are completed.
In order for your estate plan to be effective when an unexpected event occurs (like an accident or death), it needs to be funded and other resources put in place. While some of these items may seem expensive or time-consuming now, they will save money and heartache later — especially if they help reduce taxes! Here is what we mean:
Use the inventory you created of your assets; this includes real estate property (e.g., houses), cash value life insurance policies or annuities—and even retirement accounts like 401(k)s—that aren't being used as part of your regular monthly budgeting process but could be accessed if necessary due to circumstances such as disability or death occurring unexpectedly before funds were set aside for those purposes.

Make sure that fund your trust once it is made. Any asset not owned by the trust may not be covered by your trust as you intended.

Review the beneficiaries on your financial accounts and update if needed.

Make sure that you retitle the assets you want to be in the trust to reflect your desires and keep all important documents.
Update Your Estate Plan Regularly
Your estate plan should be reviewed on a regular basis since circumstances can change and you should ensure that your plan is still adequate for your needs.
Review your estate plan every 3-5 years. At this time, you should make sure that the information in your estate plan is still accurate.

If you've experienced a change in your marital status, then you need to update your estate plan. For example, most people proceed to revise their beneficiaries after a divorce–removing the name of a former spouse or adding the name of a new one.

If you've conceived children, then you need to update your estate plan. For example, if you've gained a biological, adopted, or step-child, then you may need to change beneficiaries of insurance policies, name guardians, or create trusts for your children.

If you've altered your employment status, then you need to update your estate plan. For example, you may need to change retirement plans or 401k's.

If you've sold or acquired property, then you may need to update your estate plan. Doing so could you help you or your heirs to avoid unnecessary taxes and protect the interests involved.

If any of your beneficiaries or trustees moved out of state or passed away trusts you may need to update your estate plan with new trustees.
Four Steps to Figure out Where You Stand.
To figure out where you stand and what your estate plan should look like, follow these four steps:
Take inventory of your assets: Make a list of all assets that you own. This includes real estate, cash and investments, vehicles, jewelry and art collections, clothing etc. If you have any minor children or other dependents who need financial support when they reach adulthood, include them on this list as well.

Draft an estate plan: Create a will that lays out the distribution of your estate according to your wishes (including gifts to charities). You may also want to create advance directives for health care (living will) and financial management (power of attorney) if certain medical events occur or if you become incapacitated financially. These documents tell others how you want them to handle certain aspects of your life in case something happens before or after death – so make sure they reflect how much control over those aspects is important to YOU!

Put it into action: Once drafted properly with all necessary signatures from family members included where applicable;

The work doesn't end there, however, as Estate Plans should be regularly updated to reflect changes in your finances and newly passed legislation.
We hope this checklist has given you a good starting point for how to get your estate plan in order. Remember, it can take time and research to figure out what's right for you and your family, so don't feel rushed to make any big decisions right away. Also, keep in mind that the best way to ensure that things go smoothly after your death is by planning ahead of time so there are no surprises when it comes time for others—like your loved ones—to handle things on their own.
By working with your Kennesaw Estate Attorney, you can rest assured that your interests are well protected and that your plans remain up-to-date. Call Jesse A. Block today at (770) 387-4529.