Business Succession Planning: The Best Business Insurance You Can Buy
Aug. 10, 2022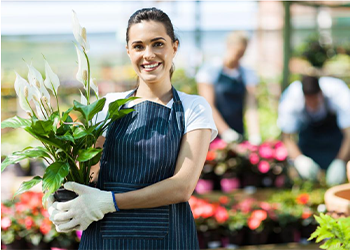 Building a successful business can take a lifetime of hard work. Making sure it lasts after you leave is a worthy goal. This is part of your legacy. Business succession planning is an essential instrument in today's business world, and one that every company should utilize. The post offers some excellent tools that can be used to make any succession plan a success and will help business owners to feel more confident when it comes to the future of their company.
People, less than savory people, may take advantage of your business' success when it is at its most vulnerable. Specifically, when the original founder gets sick, retires, or passes away. Thankfully there are powerful ways to protect yourself and your business that you spent so much time, blood, sweat, and tears building. Proper succession planning isn't the only factor that plays into the future success of your business even without you, but a Kennesaw estate planning lawyer will tell you that without a succession plan that it is very likely that your business will fail.
Business succession planning is one of the best methods of protecting your family and also eliminating any unforeseen risks. Far too many families have children try to pick up the pieces left behind by a deceased or incapacitated parent. This is not only improbable, but it can also result in emotional and financial ruin. In order to prevent this from happening, the first step is finding the right person to take over your business.
Create a Business Succession Plan
As a successful business owner, you uniquely know the ins-and-outs of your industry and what it takes to run the daily operations of your company. History is full of organizations that fail during the transition to a next-generation family member or a new owner who wasn't ready or capable of running things correctly. Putting together a business succession plan can help you rest easy knowing that the company is in the best position with the right person in charge and this part of your legacy is protected. This type of planning allows you to legally select the right individual to take over when you aren't able to run your company or once you are ready to retire.
By effectively planning for your eventual departure from the company you can:
Easily transition to co-owners. This is crucial if you own your business with other people. The right estate plan will allow you to specify who will have the ability to buy your shares of the company. This ensures that your partners stay in business with people equally prepared to continue the company successfully. Otherwise, your heirs who may not want a continuing role in the business may find themselves in business with potentially hostile co-owners. You may choose to create a buy-sell agreement as part of your business succession plan. The buy-sell agreement with your business partners allows them or you to buy out the shares of a partner at an already agreed upon price if you get divorced or pass away. This benefits your family by making sure they have liquid assets available. It also helps your heirs if they aren't able to take over your part of the company when you pass away.

Minimize tax liability. The great Benjamin Franklin is credited with first coining the phrase "…in this world nothing can be said to be certain, except death and taxes." Limiting the tax owed on your estate is an important gift you can give to your heirs. Many people use estate planning to minimize their estate tax liability for their personal finances. This also applies to your business holdings. If you don't plan properly your business and heirs may be forced to pay significant taxes which in turn could result in the sale or liquidation of company assets. An effective business succession plan may use corporate entities, trusts, or other legal planning strategies to minimize the taxes owed by your estate.
In conclusion, while it's never easy to part ways with a business we have poured our blood and sweat into, there are many benefits of business succession planning. The most important being the ability to prepare for the unexpected and focus on what's next. While no one ever wishes for things like retirement or death, it's important to be prepared for them when they finally do happen. It will ultimately put you in a better position going forward.
Business succession planning is a valuable and important strategy that every business should consider as part of their long-term growth plans. It's certainly something that should be taken seriously if you want to keep your business, and the investment you've put into it, growing for the long-term. And even if your current business isn't in desperate need of a plan for transition at this point, it's still a good idea to plan ahead for whatever might happen. If you're interested in putting together your own business succession plan, give us a call at (770)387-4529 to schedule your free consultation today.